Curious what makes handmade rings so different from mass-produced? Learn about the different categories of handmade rings and some of the techniques for each one.

Many consumers are moving towards a preference for handmade rings vs mass-produced rings. But what is handmade rings and why is it becoming so popular? There are many different rings making techniques in use today and we will explore the different types here.

What is Handmade rings?

Handmade rings is made by an artist without the use of mass-manufacturing machines. There is no standard "look" for handmade rings. It can range from simple hand-assembled pendants and bracelets to intricate designs that take hours or days and skilled techniques to finish. What they all have in common though is that a rings artist makes each individual piece using only their hands and simple tools.

Making handmade jewelry at Signo Art Workshop .... work-in-progress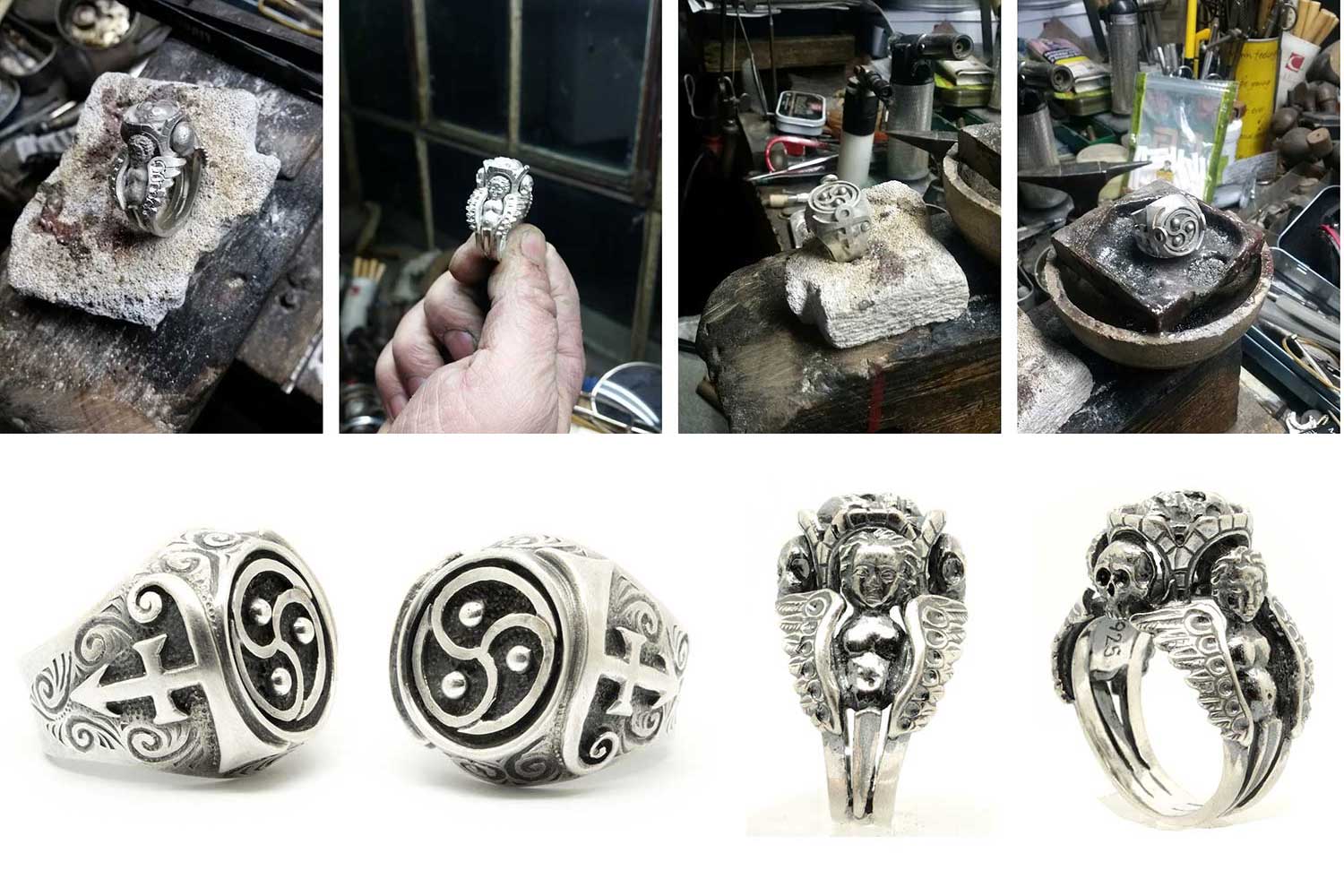 Why Choose Handmade rings?

When you choose to purchase a piece of handmade rings, you're going to get a unique keepsake each time. There is almost always a little variation between each individual piece of the same style, due to the nature of handmaking anything. There may be slight imperfections - maybe a cut line isn't 100% straight - but there is also much more character to a piece of handmade rings. There's a story behind not only the design of the rings piece but the artist you're buying from.

You're helping a small business owner to pursue their passion when you buy handmade rings. Some of these businesses are as small as a stay-at-home mom working from home and selling items on Etsy. Most are small business owners who are active in their local community beyond just the economy. They also often source from other small business suppliers for their materials and stones. Even if you're not in their local community and purchase online, you're supporting the small business backbone of our economy.

Handmade jewelry artists are also more likely to make pieces using ethically-sourced materials. They are usually a great source for anyone looking for ethical and sustainable rings. They tend to choose source companies with a reputation for recycling scrap metal or who can guarantee the conflict-free background of stones. Some jewelers will even go out to mining locations to witness the mining operations themselves. This ensures the origin of the diamonds and gemstones they buy line up with their own ethos. They may even dig around for their own

Fabricated rings uses metalsmithing techniques and rings bench skills. Jewelers use a metal saw to cut out the basic shape of the piece or to cut intricate details in the piece. Many jewelers use soldering to attach components to each other. This can be as simple as attaching two pieces or as complex as having a dozen solder joins. Fabrication takes time and dedication to learn. Studio classes at a community art center, vocational school, or university are recommended.

Once a jeweler knows a few basic concepts, they are able to manipulate the metal in a wide variety of ways. The first collection may be simple. But as they gain knowledge and practice over the years, their collections can become quite intricate and technically difficult. This is where a lot of the gritty and grimy jeweler's hands come from!